Windows 7 has reached it's End of Life
The date has been announced – January the 14th, 2020 – the date that Windows 7 reaches its end. After this date, Windows 7 will no longer be supported or updated by Microsoft, and current users will have to upgrade to Windows 10.
Windows 7 is a decade old this July, launched in 2009 – but it is still vastly popular and is reportedly still being used on 39% of all PCs. So this news that Windows 7 will no longer be supported means that there are many users out there who need to start thinking about moving on from their favourite operating system.
Microsoft is being very encouraging about this upgrade and are releasing an update for Windows 7 which will remind users that they need to upgrade to Windows 10 before the End of Life date. Of course, the update is optional, but all users with automatic updates switched on will receive it.
Once the End of Life date has arrived, Windows 7 will cease to receive any updates or patches, and any programs you wish to install with no longer be compatible.
Here are some advantages from moving up to Windows 10:
Easy to use / reduced complexity
More advanced security features
Improved search facility
Easy to use apps
For a lot of us, Windows 7 may have been the first operating system we ever had, or at least the first that we got along with. But it's time to say goodbye.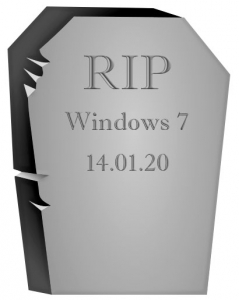 https://www.colchesterit.com/wp-content/uploads/2019/05/Windows-7.jpg
799
1279
Ross
https://www.colchesterit.com/wp-content/uploads/2023/08/Colchester-IT-web-Trans.png
Ross
2019-05-13 11:17:58
2019-05-13 11:17:58
Windows 7 has reached it's End of Life